How long does it take to get an EB-5 Green Card?
---
The entire process generally takes about processing-time-general months, depending on where the EB-5 Green Card processing occurs. Prior to filing the Form I-526 petition, time is required for the client to conduct a due diligence, obtain source of funds documentation, and make the EB-5 Green Card investment. I-526 adjudication currently takes about 20 months.
Generally, after the I-526 is approved, if an individual is in lawful status in the U.S., he/she can apply for Adjustment of Status to Conditional Residence which currently takes about processing-time-clpr months. If not in the United States, he/she will apply for an Immigrant EB-5 Green Card at a home country Embassy or Consulate, which typically takes about processing-time-ivcp months or longer depending on the country. Times may vary depending on the facts of each case.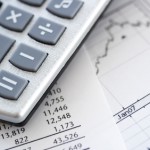 How much needs to be invested to get an EB-5 Green Card?
The minimum EB-5 Green Card investment is $1.8 million for the "direct" EB-5 Green Card program. Alternatively, $900,000 is acceptable if the business is situated in a specially designated high employment area. The money can be the investor's own funds or in the form of a loan or gift, which would allow a parent to gift funds to a son or daughter. The EB-5 Green Card investment may consist of various forms of capital, including cash, equipment, inventory, property, and other tangible equivalents.
To learn more about EB-5 Green Card, read the Frequently Asked Questions section which may answer your initial questions.
Schedule a free consultation with EB-5 Green Card attorney Mark Ivener. Your total investment will vary with your investment choice, your due diligence, and other factors.